Low Price Tire Guarantee!
Tires are always on special at Montrose Ford. We carry tires for ALL makes and models. And we GUARANTEE* the lowest priced tires.
Call Mike at 888-324-6345 for details; or Click to make an appointment.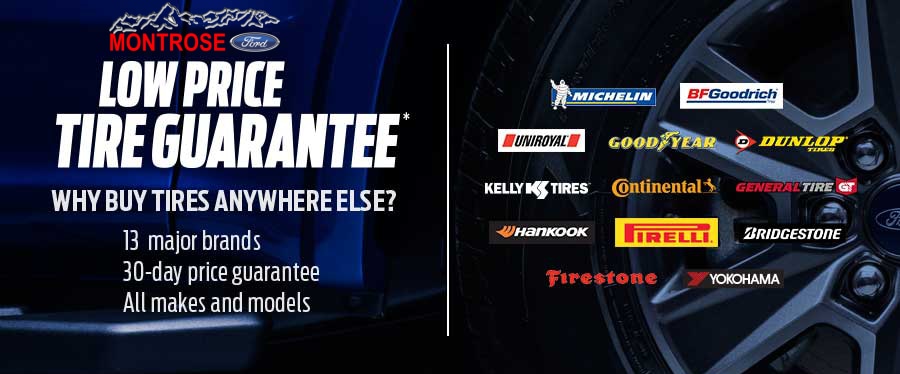 Plus, at Montrose Ford we offer The Works. You get your oil changed, tires rotated and more by a Ford certified technician using quality parts. We work on ALL makes and models. Why change your oil anywhere else?